Index > English >
Annual Forum
Annual Forum
CAFP Annual Forum is the most important event for fundraising professionals in China. CAFP Annual Forum aims to promote the communication and to strengthen the skills of fundraisers. Every year, over 300 NGO leaders, fundraisers, professionals and marketing specialists both will attend the conference. Topics will include the career development of fundraisers, fundraising trends, fundraising theories, fundraising skills and codes of fundraising ethics etc.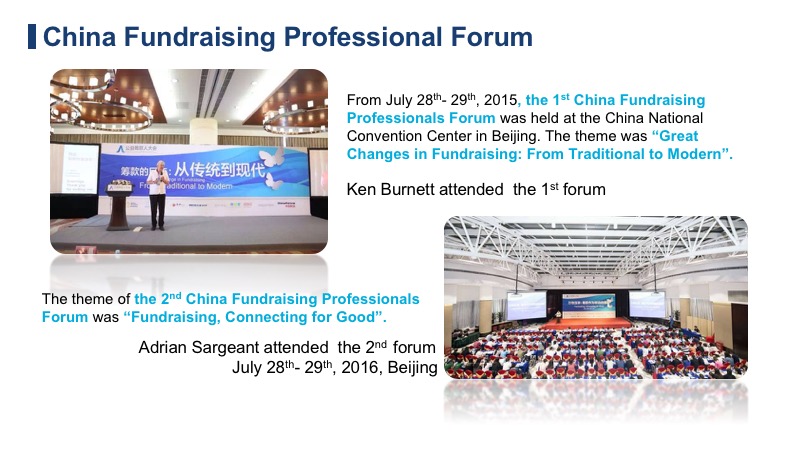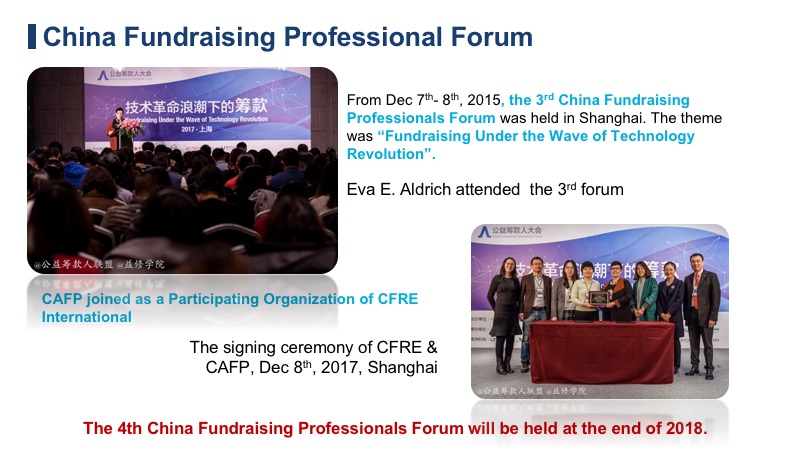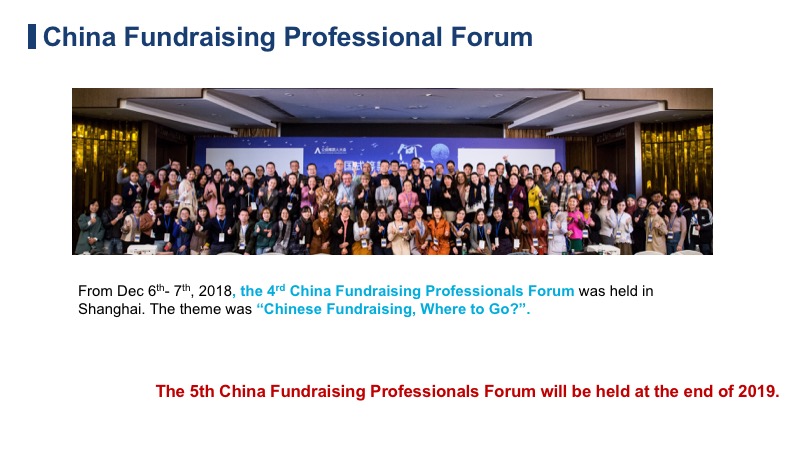 About 2019 CAFP Annual Forum
The 2019 CAFP Annual Forum is organized by FIDC on 5th-6th, Dec, 2019 in Shanghai. The theme of this conference is: "From Traffic-driven Fundraising to Data-driven Fundraising. "
Compared with Europe and America, fundraising in China is accompanied by China's society transformation, the development of economy with Chinese characteristics and the rapid iteration of mobile internet technology, showing a very different path and characteristics.
Although fundraising in western world has mature knowledge systems, professional certification systems and development paths, fundraisers in China still need to cross the river by feeling the stones and explore their own direction in practice.
At the same time, the commercial power represented by the internet business platform has greatly affected the fundraising mode and structure of the philanthropy industry in China. The values and ethical boundaries of the philanthropy field are also constantly affected and challenged by new phenomena and new problems.
The conference is positioned as an industry event based on China's local, international perspective and actively promoted. The main objectives include: providing industry and career development prospects and trends, action guidelines and application skills for nonprofit organizations and fundraisers. To clarify the current cognitive misunderstandings in the fundraising industry.
About FIDC
Annual Forum
Report
Article